Quartzite Repair and Refinishing | Hudson Valley, NY
We Specialize in Quartzite Restoration
Quartzite is a stone of choice for people who love the look of marble, but want something less delicate. However, even quartzite will need professional attention from time to time. The appearance of quartzite can decline with exposure to improper cleaning agents, improper application of coatings, or accidental damage. At Nadoka Luxury Cleaning, our highly trained and qualified technicians know how to erase quartzite damage and restore a like-new appearance to quartzite floors, countertops, and other surfaces.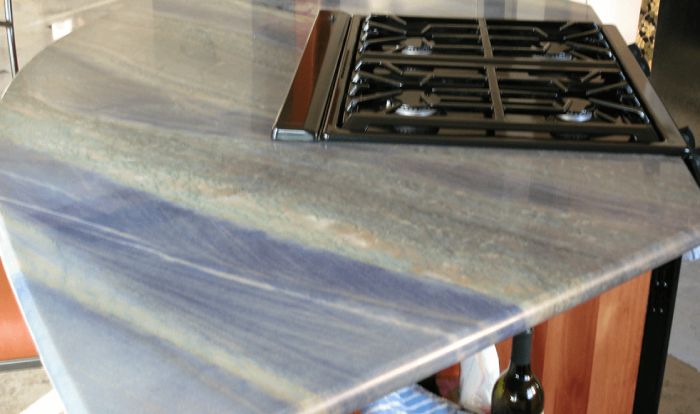 Our Quartzite Services Overview
Quartzite is a strong, dense, hard metamorphic rock. Because of its durability, quartzite's application possibilities are numerous. With traffic and use, quartzite will eventually show signs of wear or become damaged. Some of the problems we resolve include scratches, stains, chips, holes, and cracks, and restoring the finish when some areas of quartzite are more glossy than other areas.
At-A-Glance Quartzite Services
Our services resolve almost any quartzite problem so you can avoid the hefty cost of replacement.
Honing
Polishing
Refinishing / changing the finish
Stain removal
Deep cleaning
Sealing
Repair
Is your quartzite finish unsightly or damaged? If you are in the Hudson Valley area or any of the other areas we service and your quartzite needs some professional attention, contact us online or call (845) 201.0080 for a free estimate. We look forward to hearing from you!
TESTIMONIALS AND REVIEWS
Our Clients Say It Best...
Take a moment to see what our clients tell us and tell the world about us.
Richmond Aidoo arrived with a smile, got set up quickly, was thorough in his cleaning, neutralizing and sealing our kitchen countertops (black granite and pegmatite). He then completely polished them
Susan Glusica
I have used Richmond for our office for 6+ months now. Top notch service and unbelievably clean. And excellent prices for the service. my only mistake is not using them
James B.
Nadoka Luxury not only cleaned the house they made it feel more inviting and noticeable to people who come by our house. They thought we got new paint and new
Franz C.