Carpet and Upholstery Cleaning | Hudson Valley, NY
Clean, Healthy, Beautiful Interior Textiles
The cleanliness of your carpet and upholstery makes an impact on the health and overall appearance of your property. Our solutions are designed to help you maintain a quality first impression and protect your health and investment over the long haul. Whether you only need a few bedrooms cleaned or are seeking services for an entire office complex, Nadoka Luxury Cleaning is up to the job. Our detail-oriented, highly skilled technicians use professional equipment and solutions to remove contaminants, unsightly spots, and unpleasant odors from your carpeting in a timely and effective manner.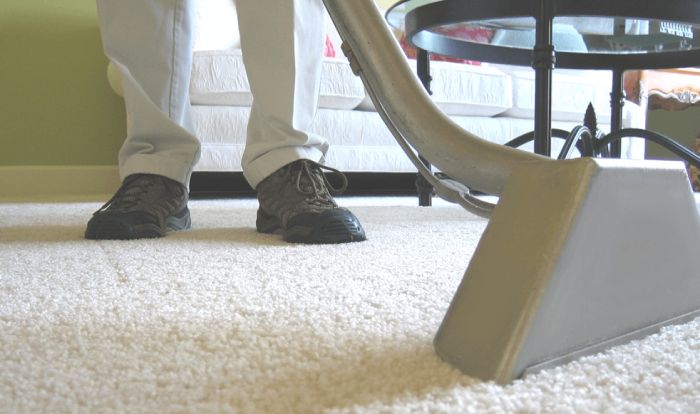 Convenient, Reliable Carpet and Upholstery Cleaning
Nadoka Luxury Cleaning is delighted to offer high-quality carpet and upholstery cleaning services with this satisfaction guaranteed: We are not satisfied until you are. We are committed to clear, efficient communication in order to fully satisfy or exceed your expectations. For your convenience, we offer flexible scheduling, free phone estimates, and a quick response to your call. We also offer emergency response services.
Commercial Carpet and Upholstery Cleaning Services
The appearance of your fine surfaces says a lot about the way you run your business. Dirty, dingy floors have a negative, off-putting impact on employees and customers alike. Clean, well-maintained fine surfaces can attract clients and encourage productivity and job satisfaction in your employees. We want to help you make the best impression the first time, and all the time, by providing the most thorough deep cleaning of your carpets possible. We offer comprehensive commercial carpet cleaning services to businesses of all sizes.
About Caring For Your Carpets
As a general rule, your carpets should be professionally cleaned about every six months to a year. For extremely heavy traffic areas, cleaning may be required more often. Proper professional cleaning will not leave a sticky residue behind and can be done as many times per year as needed without damaging or reducing the lifespan of your carpet. Nadoka Luxury Cleaning's professional technicians are thoroughly educated and trained in safely and effectively removing dust, dirt, allergens, and other pollutants from your carpet. Our cleaning process extracts debris and grime trapped deep within carpet fibers, leaving the texture and appearance beautiful and sanitary.
What You Can Do To Prevent Premature Wear
When it comes to maintaining your carpet, one of the most critical areas of focus is vacuuming. If ground in soil is not removed on a regular basis, areas that get high traffic and use will begin to wear excessively. Weekly to daily vacuuming (depending on traffic volume) is a must. For the best results, vacuum slowly and evenly.
Entry mats that are regularly taken out and shaken can also retard wear of carpeting by helping to reduce the amount of grit and grime tracked in from outside.
The second area of focus, of course, is spot removal. You must react to 'danger' spots immediately. Red wine, red beverages, urine, blood, etc. can cause a permanent stain if not treated immediately. Unless you are familiar with the chemistry involved and understand which detergents work best with the particular spill or spot you are dealing with, use only water to do this spot cleaning. Some detergents can be great on one particular type of spot but permanently set another type. If spot treating doesn't work, please reach out to us so we can either advise you further or take care of the spot for you.
Be sure to visit our Carpet and Textiles Care page for helpful tips for cleaning spills, regular maintenance guidelines, and a free, downloadable Carpet and Interior Textiles Care Guide.
Kids, pets, guests, and general usage all cause wear and tear on your furniture. Regularly scheduled cleaning restores the beauty and extends the life or your upholstery by removing dirt, dust, and allergens trapped deep within the fibers. Our highly effective cleaning process is safe and healthy, and leaves your furniture refreshed and inviting.
Our Professional Upholstery Cleaning
Our expert technicians are trained in proper cleaning solutions and methods. Upholstered furniture comes in a variety of materials and manufacturing methods. One cleaning process will not necessarily work for all upholstered furniture. Special considerations such as color fastness and dimensional stability of the fabric must be taken into consideration. Nadoka Luxury Cleaning provides the cleaning process that is right for your specific furniture. As with all our services – your satisfaction is our highest concern.
Pre-inspection for soil, damage, or any potentially permanent stains
Service area preparation, such as moving furniture not being cleaned
Pre-vacuum
Pretreat stains and spills to emulsify problem areas
Soil extraction and rinse
Application of protective treatment (additional cost)
Speed drying time with blower
Post inspection with client to review the quality of service
Fabric Protection Treatment
Choosing to apply fabric protection is the best possible way to protect your new upholstered furniture and to keep it looking new. Treated upholstery will last longer, look better for longer, and clean easier. Manufacturer-applied stain protection doesn't last forever. Without protection, spills, dirt, and grime can become permanent stains. We apply a non-allergenic, odorless spray to all surfaces of the upholstered item. The application 'wicks' into the fibers of the fabric creating a protective barrier against soil and stains.
Manufacturer-applied stain protection doesn't last forever. Fabric protection treatment creates a barrier against stains, spills, dirt, and dust particles that cause excess abrasion and premature wear of upholstered furniture.
Treated upholstery will last longer, look better for longer, and clean easier. We apply a non-allergenic, odorless spray to all surfaces of the upholstered item. The application 'wicks' into the fibers of the fabric, creating a protective barrier against soiling and stains.
We're here for you if you need to discuss your upholstery cleaning concerns. Be sure to visit our Carpet and Textiles Care page for helpful tips for cleaning spills and regular maintenance and a free, downloadable Carpet and Textiles Care Guide.
When was the last time you had your carpet and upholstery professionally cleaned? If you are in the Hudson Valley area or any of the other areas we service and you want to preserve the life of your investment with professional cleaning, contact us online or call (845) 201.0080 for a free estimate. We look forward to hearing from you!
TESTIMONIALS AND REVIEWS
Our Clients Say It Best...
Take a moment to see what our clients tell us and tell the world about us.
Richmond Aidoo arrived with a smile, got set up quickly, was thorough in his cleaning, neutralizing and sealing our kitchen countertops (black granite and pegmatite). He then completely polished them
Susan Glusica
I have used Richmond for our office for 6+ months now. Top notch service and unbelievably clean. And excellent prices for the service. my only mistake is not using them
James B.
Nadoka Luxury not only cleaned the house they made it feel more inviting and noticeable to people who come by our house. They thought we got new paint and new
Franz C.