Commercial Cleaning and Maintenance | Hudson Valley, NY
One Source for All Your Property Surface Care Needs​
When guests, patrons, and employees enter any commercial space (offices, health care facilities, gyms, retail stores, etc.), they notice whether the floors, countertops, and other surfaces are scuffed and dirty or polished and spotless. Either way, it's a lasting impression. Let's make it a good one.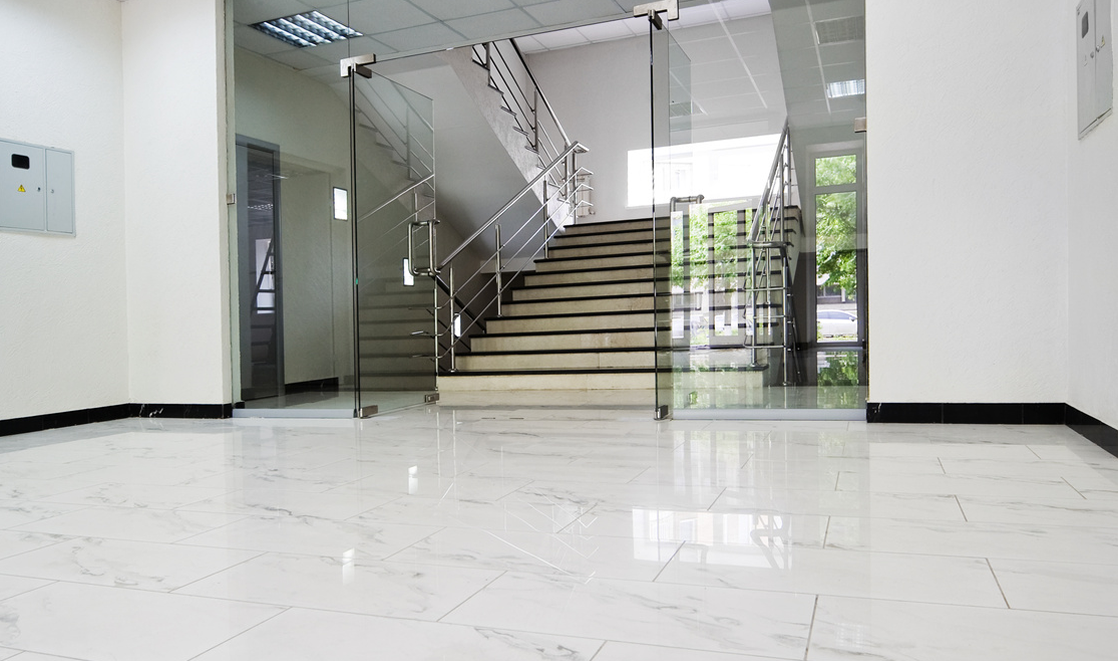 Our Business is Making Your Business Look Great
Your facility should be a fresh, clean, welcoming space. We are Hudson Valley's preferred cleaning, maintenance, and floor and surface care service provider for a wide variety of commercial, retail, education, hospitality, and industrial clients. From routine cleaning to specialty cleaning, we can take care of all your cleaning and maintenance needs. Whether you need daily cleaning services or one-time specialized restoration services or something in between, we can make your surroundings beautiful and inviting. Our well-equipped professionally trained technicians consistently provide detailed, thorough services and achieve fantastic results.
A Cleaner, Healthier Environment
Whether people are shopping, dining, working, being entertained, learning, or having meetings, a clean, healthy environment can create a positive, productive experience. We provide routine cleaning services, such as  wiping, dusting, cleaning glass and mirrors, vacuuming, mopping, and cleaning break rooms and bathrooms. Our professional cleaning services will leave your space sparkling, fresh, and sanitized.
You can determine the schedule according to your needs, because we offer daily, weekly, and other service options. We can work during your least-busy hours for minimal disruption to your normal routine. With regularly scheduled cleaning services, your space will always look beautifully maintained and inviting.
We service these and other areas:
Offices
Warehouses
Kitchens
Daycares
Restaurants
Waiting Rooms
Medical Offices
Lobbies
Salons
Retail Floors
Showrooms
Bars
Windows (internal & external)
Professional Deep Cleaning and Protection
Professional deep cleaning and protection is important for long term care, because it helps keep your floors and surfaces in top condition, minimizing wear due to contaminants or grit and grime that can penetrate deep within porous surfaces.  Professional cleaning is extremely thorough, flushing away contaminants, and leaving your carpets, upholstery, tile and grout, and other surfaces clean, fresh, and inviting. 
We can also apply protective treatments to carpet and upholstery and seal and protect hard surfaces in breakrooms, restrooms, outdoor areas, and more to inhibit staining and make regular cleaning more productive. 
When it comes to certain surfaces, such as wood, marble and limestone, refinishing or refurbishing may be required to achieve the look you want.
Floor and Surface Repair and Restoration
Hard surfaces, such as natural and engineered stone, terrazzo, tile and grout, wood floors, and more can become scratched, chipped, etched, or dulled in appearance. With professional repair and restoration services, chances are you will not need to go to the expense of replacing your hard surfaces.
Customized Maintenance Services
Our regularly scheduled maintenance services for natural stone and other hard surfaces can help you avoid the cost of periodic restoration. That includes floors, tops, interior and exterior walls, stairs, elevators, patio areas, entrances, and other high-traffic areas.
We are certified in a variety of specialized cleaning services, including fireplaces and fire features, fountains, monuments, statues, and more. Tells us about your needs–slip resistance, antimicrobial treatments, post-construction cleaning, business tenant turnover cleaning–you name it.
Emergency Cleaning and Restoration Services
We work closely with
Advanced Disaster Recovery
 to provide commercial disaster-related cleaning services, from biohazard and mold remediation to cleaning after a fire or flood.
If your are in the Hudson Valley area, we'd love to talk with you about your commercial maintenance needs. Our services are both excellent and cost effective. Contact us.
TESTIMONIALS AND REVIEWS
Our Clients Say It Best...
Take a moment to see what our clients tell us and tell the world about us.
Richmond Aidoo arrived with a smile, got set up quickly, was thorough in his cleaning, neutralizing and sealing our kitchen countertops (black granite and pegmatite). He then completely polished them
Susan Glusica
I have used Richmond for our office for 6+ months now. Top notch service and unbelievably clean. And excellent prices for the service. my only mistake is not using them
James B.
Nadoka Luxury not only cleaned the house they made it feel more inviting and noticeable to people who come by our house. They thought we got new paint and new
Franz C.